It's never quite the way you plan it, is it?  Life?
One day, you wake up, thinking it's all going to be all right, and then – bam.  You get thrown a curve ball that you never expected.
A few weeks ago, my family faced one of those curve balls: the unexpected and largely unexplained disappearance and death of my uncle.
What do you say when something like that happens?  How do you make sense of the seemingly unexplainable?  How do you cope with the gaping hole that is left in his place – of a father, a husband, an uncle, a friend, a surgeon, a brother?  Where do you find peace in the midst of such turmoil?
"Peace I leave with you; my peace I give you.  I do not give to you as the world gives.  Do not let your hearts be troubled and do not be afraid."  John 14:27
Hold on a second, God.  In the midst of all of this, I'm supposed to just not let my heart be troubled?  You're telling me this is easy?  And just don't be afraid.  Sure.  That's just easy peasy.  But your peace, your shalom, can I feel that today?  Can you give me some more of that today?
"I have told you these things, so that in me you may have peace.  In this world you will have trouble.  But take heart!  I have overcome the world." John 16:33
Great, thanks for that reminder, God.  This life isn't going to be a piece of cake, and we will have trouble.  Right old ray of sunshine you are.  But, you have overcome the world, even overcome death.  At a time like this, that's easy to lose sight of.  But thank you for the reminder, and for overcoming the world.  It made all the difference.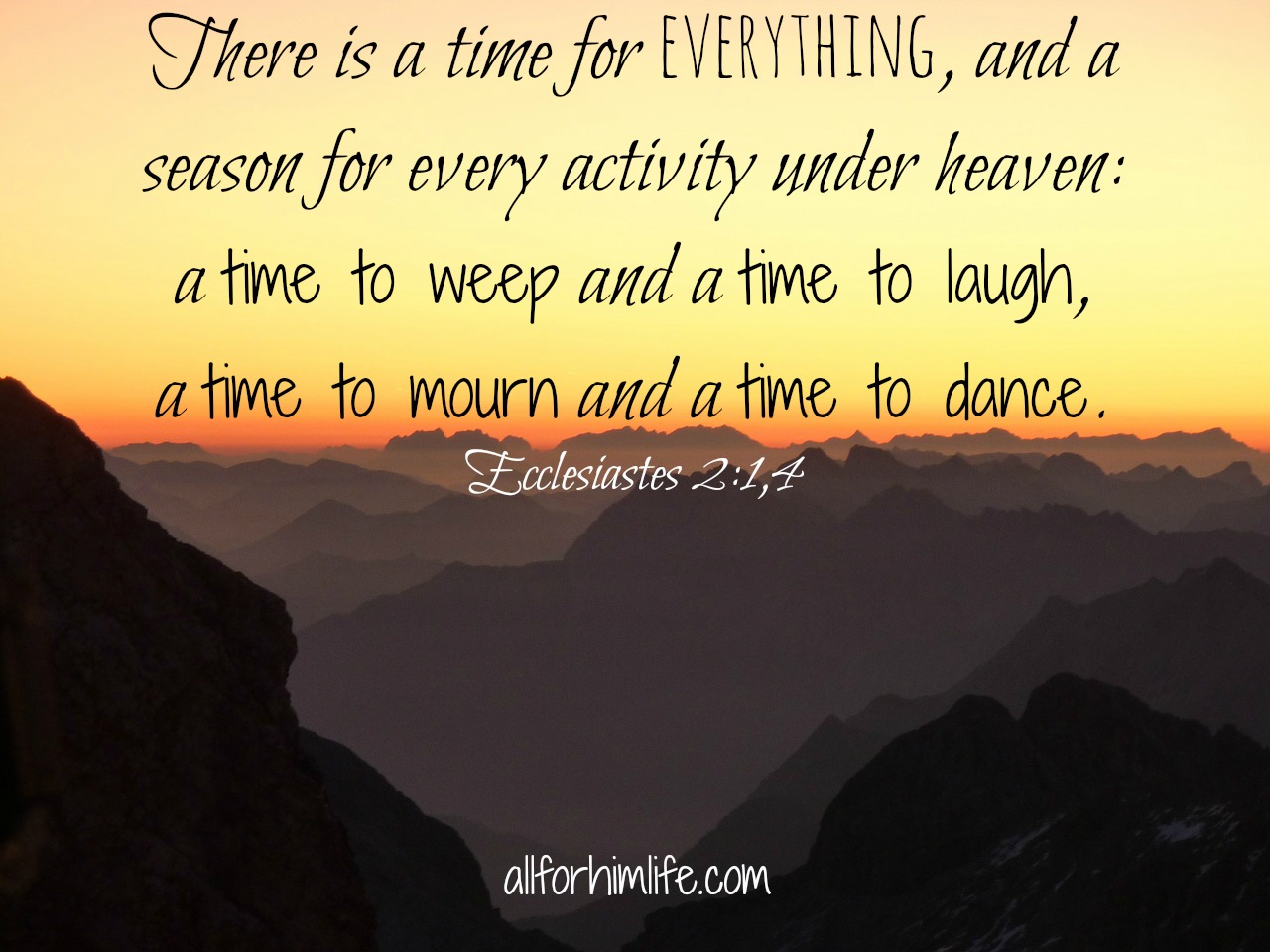 "There is a time for everything, and a season for every activity under heaven: a time to weep and a time to laugh, a time to mourn and a time to dance." Ecclesiastes 2:1,4
Yes, a time for everything.  Even Jesus wept at the tomb of Lazarus.  But remember what He said just before He went to the tomb, to Martha? 
"I am the resurrection and the life.  He who believes in me will live, even though he dies; and whoever lives and believes in me will never die.  Do you believe this?"  John 11: 25-26
Yes, Lord.  I believe.  But help my unbelief. 
I don't have all the answers.  I can't explain why my uncle's life was ended on this earth.  I don't know how best to fill the hole that is left in his absence.  But I do know where to start finding peace:  At the foot of the cross, in the arms of Jesus.
---
Kristen Entwistle is the blog manager for Broken Beautiful BOLD and is a graduate student pursuing her PhD in biochemistry and molecular biology at Michigan State University. She helps to lead worship at her church on Sunday mornings and leads a women's Bible study on Saturday mornings. She was diagnosed with cystic fibrosis when she was three months old, and has seen God work through the ups and downs of life and through her disease. In response to God's calling, Kristen started All For Him Life, a ministry seeking to encourage and challenge women of all ages in Christ with FREE Bible studies offered throughout the year.
Connect with Kristen online:
Facebook: Facebook.com/allforhimlife
Twitter: @allforhimlife
Instagram: @allforhimlife
Website: allforhimlife.com